Hi friends,i'm Naji Mohamed,i'm 16 ,i study at high school Mohamed IV.
I was born in a large and modest family,tow brothers and four sisters.Unfortunately the even that dominated my childhood is bad,the death of my father,when i was 8 years ,it was a terrible day for me and all my familly.everyone cried I felt like I'm in another world full of terror and darkness,small images are engraved in my memory.
The happiest event, was my eleventh birthday,all my friends and my family were here,we had a lot of fun,watched a film together and other nice activities.It was an unforgattable day.
I think i had a happy and terrible childhood at once.Terrible because i lost a great and dear person,and i didn't spend enough time with him.Happy because all my environment was lovely and special.
picture: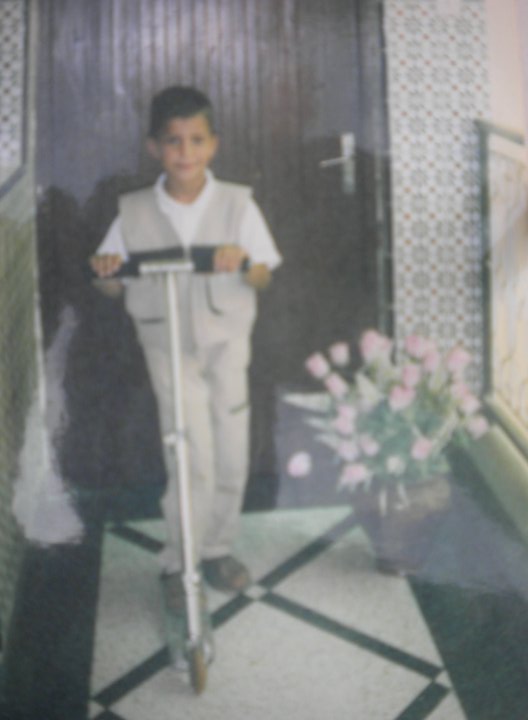 Posts

: 83


Reputation

: 29


Join date

: 22/10/2011


Age

: 23


Location

: Azli sud,bloc 3,352,Marrakech,Morroco



najimohamed a écrit:Hi friends,i'm Naji Mohamed,i'm 16 ,i study at high school Mohamed IV.

I was born in a large and modest family,tow brothers and four sisters.Unfortunately the even that dominated my childhood is bad,the death of my father,when i was 8 years //,it was a terrible day for me and all my familly.everyone cried I felt like I'm in another world full of terror and darkness,small images are // engraved in my memory.

The happiest event, was my eleventh birthday,all my friends and my family // were here,we had a lot of fun,watched a film together and other nice activities.It was an unforgattable day.

I think i had a happy and terrible childhood at once.Terrible because i lost a great and dear person,and i didn't spend enough time with him.Happy because all my environment was lovely and special.

picture: (nice picture!How lovely!!!!!)



Posts

: 144


Reputation

: 30


Join date

: 12/02/2010


Age

: 55



Thank you teacher




Posts

: 83


Reputation

: 29


Join date

: 22/10/2011


Age

: 23


Location

: Azli sud,bloc 3,352,Marrakech,Morroco



very nice brother
i love your picture



Posts

: 4


Reputation

: 0


Join date

: 29/11/2011



---
Permission de ce forum:
Vous
ne pouvez pas
répondre aux sujets dans ce forum